Welcome to Andy MacDonald's Index Page at glide.net.au

Updated and relocated 3rd January 2004.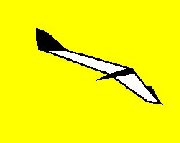 /p>
THE REAL REASON I DID ALL THIS!
What your Mother never told you about Thermal Soaring*
THE DO IT YOURSELF VACUUMBAGGING PAGE
THE LAZY MAN'S R/C GLIDERS LINK PAGE
THE FLYING WING PICTURE PAGE
The Construction Tips Page
The flying wing links page
THE PICTURE PAGE
Martin's Page
Well, these pages have all been relocated and spread around the internet. Some have been slightly changed and some are in different places, so if things are a little slow, I am sorry. All mail links on the pages come to me unless otherwise noted. You can e-mail me here let me know what you think or make suggestions and submissions

E-mail Andy MacDonald




Originally these pages were stuck together with Windows Notepad. Then Supernotetab. Now I'm editing with Mozilla's Composer. It's much easier and FREE!

POWERED BY